Car Audio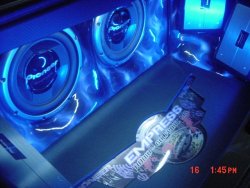 Tired of the lackluster sound that comes out of your car's stock speakers? Wish your car audio system had more options than just AM/FM radio and the CD player? Want a sound system that's tailored to suit your listening style and meet your listening needs? Well, then you've come the right place. At Empress Audio, we're committed to helping our customers get top-quality car audio systems at prices that won't break the bank. So whether you're in the market for a new car audio deck or want to install a complete component system, we're here to help. Offering a huge range of mobile audio products and custom installation workmanship, we're your one-stop resource for complete car audio in Gulfport. Drop by our mobile electronics shop or call now to get on the road to the car stereo you've always wanted.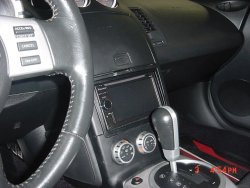 Empress Audio offers a great selection of options and upgrades for virtually any car stereo and any car or truck model. Our huge collection of car audio accessories and products includes:
Satellite radios
HD radios
iPod integration systems
Component speakers
Amps
Woofers and tweeters
Radio/CD player decks, including some with integrated car GPS navigation technology
And more!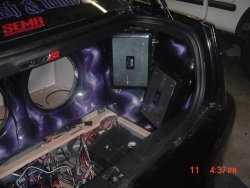 To ensure you get the quality you deserve, we only offer car audio equipment from the industry's leading manufacturers, and we only use copper wiring for installation. Combining superior equipment and customer service with some of the best prices around, we're ready to bring you the car audio video system of your dreams for less!
So whether you're looking for woofers that will make your whole car shake or a precision audio system to bring you clear, crisp sound, Empress Audio can help you create the system that's right for your listening style. Our team of mobile electronics experts will work with you to design a sound system around your preferences, vehicle, and budget, bringing you truly customized car audio. And with our custom installation services, you can get a car stereo system that looks as unique as it sounds. Putting our expertise in custom upholstery, custom enclosures, and precision installation workmanship to work for you, we can make certain your car audio video system is carefully installed for long-term performance, awesome sound, and fantastic appearance. When you want mobile audio done right, you want to call Empress Audio right now!
Mobile Audio
Amplifiers
Car Stereo
Car Audio Installer
Motorcycle Lighting
Car Speakers
Head units
Mobile Electronics
Motorcycle Audio